United States
Rupa Dash, Co-founder and CEO, World Woman Foundation, USA.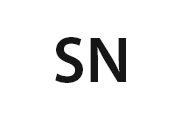 Rupa.Dash@wbaforum.org
RUPA DASH Entrepreneur | Futurist | Researcher | Investor @rupadash
Dash is a leading female futurist and entertainment entrepreneur based in Los Angeles driven to solve the world's biggest challenges through Dash Global Media, a leading film packaging company in Los Angeles and the World Woman Foundation. As CEO of the World Woman Foundation, Dash leads a global mentorship program for women in film and their influence on global issues. In 2016, Dash Global Media was named the emerging film packaging startup company in Los Angeles for contributions to and support of social impact features. Dash received the Women Making Difference Award from Los Angeles Business Journal in 2018. She is actively involved with UN Women, Harvard Business School, Davos Forum, and Hollywood Film Festival, advocating for gender equality in film and entertainment. Dash is the first Indian American managing director of the world's largest women's entrepreneurship network recognized by the White House. Dash was the first woman to receive the UN's International Telecom Union Award for her work to bring entertainment content to Indian farmers. In 2018, among 100 women leaders around the globe, Dash was featured as the Inspirational Achievers in the largest South Asian Association in New York. She also spree heading the Global Campaign on Mentoring One Million Women by 2030 and believes equality for women in progress for all. Dash studied entrepreneurship at UCLA's Anderson School of Management. She is continuing her Doctorate in Education from the University of Pittsburgh.

.