Costa Rica
The World Business Angels Investment Forum has announced that Manuel A. González-Sanz, Costa Rica's former Foreign Affairs Minister (2014–2018) and Minister of Foreign Trade (2004–2006), will represent Costa Rica as a High Commissioner at the Grand Assembly of the world's biggest angel investment forum. González-Sanz has also served as his country's Ambassador to the United Nations and its Specialized Organizations in Geneva, Switzerland.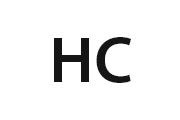 Manuel.Gonzalez-Sanz@wbaforum.org
As a Minister of Foreign Affairs and Worship of Costa Rica , May 2014 - May 2018, he led, managed, defined and executed foreign affairs policies of the Republic of Costa Rica. Established a new way of promoting Costa Rica's foreign relations by moving from a traditional Foreign Policy approach towards an External Action Strategy, accurately identifying the interests and priorities of diplomatic management. The general objective to be reached was to move from traditional geopolitical approaches to effective linkages with strategic partners. Defined multilateral action as a platform for the promotion of the fundamental pillars of Costa Rican foreign policy, prioritizing the impulse towards a diplomatic innovation, managing to promote a creative capacity of the country's offices abroad to act as commercial and tourism promotion and investment attraction agencies. His interest in exploring new geo-political spaces and identifying potential strategic partners allowed the country to move quickly to foster relations with countries in the Arab world, Central Asia and Africa, as well as to develop a dynamic management to the so-called transpacific strategy that pursues greater levels of cooperation with the countries of the Asia-Pacific region.
As a Minister of Foreign Trade of Costa Rica Oct., 2004 - May 2006, he led, managed, defined and executed external trade and investment policies of the Republic of Costa Rica. Implemented free trade agreements ratified by the country. Led political efforts seeking approval of DR-CAFTA with the United States of America. Conducted multilateral trade negotiations in the context of the World Trade Organization. Member of the Economic Council of the Costa Rican Government. Collaborated in the definition of sensitive legislation regarding the opening for competition of the insurance and telecommunications markets and modernization of the telecommunications and energy state-owned institutions. Concluded negotiations with the Inter-American Development Bank for the financing of the Country's Competitiveness Program. Active member of WTO's Director General Consultative Group, a group of 25 Trade Ministers out of the 150 members. Chaired Board of Directors of Procomer, Costa Rica's External Trade Promotion Agency.
As an Ambassador to the United Nations and its Specialized Organizations Geneva, Switzerland, 2002 – 2004, he headed Costa Rica's delegations to meetings, assemblies and working groups in Geneva, Switzerland, including among other international organizations, the following: International Labor Organization, International Migrants Organization, World Health Organization, Conference on Disarmament, World Intellectual Property Organization, International Telecommunications Union, United Nations High Commissioner for Human Rights, World Meteorology Organization, United Nations High Commissioner for Refugees.