China
Mariana Kou, Chief Executive Officer, Research Study Education Group , China.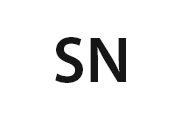 Mariana.Kou@wbaforum.org
Mariana Kou is executive director and CEO of Research Study Education Group. Prior to this role, she was an award-winning equity research analyst specializing in the China education industry and the global luxury goods sector. Mariana started her banking career in New York at Lehman Brothers, and was most recently Head of China Education and HK Consumer Research at brokerage and investment group CLSA. In 2020, she published her first book "Investing in Dragons: Education Industry and Capital Markets". She has been keynote speakers and panelists at government and industry conferences as well as interviewed regularly by international media.
Mariana is a founding committee member of Children's Medical Foundation's social impact fellowship program in collaboration with Dwight Hall at Yale; and sits on the board of Zonta Club of NTII. She is also a co-founder of the Hong Kong Chapter of Columbia Venture Community. She was CLSA Chairman's Trust sponsor for elderly service provider Helping Hand in 2014-2019, and served as a thought leadership senior ambassador for the Nature Conservancy in 2017-18.
Mariana holds an MBA from Columbia Business School and is a graduate of Stanford Innovation and Entrepreneurship certificate program. She graduated from the University of Notre Dame with magna cum laude and Raymond P. Kent Award. She is a CFA charterholder and a member of global business honor society Beta Gamma Sigma and economics honor society Omicron Delta Epsilon. .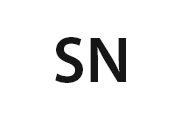 David.Kim@wbaforum.org
David Kim is the founder and CEO of North Head Capital Partners, based in Hong Kong and founder and chairperson of RoundTable Asian CEO, a community for founders of startups in the world.
David is experienced CEO, seasoned corporate and investment banker and global strategy professional with nearly 3 decades of cross-functional expertise. He worked at eight (8) international companies and banks living in six (6) Asian countries.
Prior to joining North Head, David was a Senior Managing Director at Leading Investment and Securities based in Hong Kong and Executive Managing Director of W Bank based in Seoul. David was also Managing Director at GE Capital Korea overseeing entire corporate finance group for 7 years. He started his career at Korea Development Bank Capital in Seoul and helped to set up multiple Joint Venture non-bank finance companies and banks in emerging markets, including Nepal, Vietnam and Thailand in the mid-1990s and also worked as CFO for MILC in Thailand.

His academic qualifications include an MBA from the Helsinki School of Economics with distinction and a B.A. in Japanese literature from Korea University. He also studied at Tsinghua University in Beijing and Kyorin University in Tokyo. David speaks English, Korean and Japanese with full professional fluency and he is also able to speak Chinese and Thai.