European Union
Juan Francisco Delgado, Vice President of the European Foundation for the Innovation and Technological Development, EU.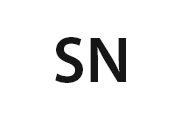 Juan Francisco.Delgado@wbaforum.org
Vicepresident of the European Innovation Foundation , and CEO & Founder of the Digital & Intelligence and Global Indevices Company. Psychologist training, active user of web 2.0 and regular presence in the forums on ICT, Talent, Social innovation and new citizen leadership. From 2007 to April 2014, Manager of "Consortium Fernando de los Rios" (Spain) and as a result he led the team responsible for Guadalinfo (Social Network of the 800 public centers for social innovation and ICT access). Elected in March 2010, President of the Spanish Association of Telecentre Networks and reelected as a member of the Board of Telecentre-Europe. Also part of the European Council and Living Lab is one of the experts skateholders and the European Commission. World Bank expert on issues of Social Innovation. Entrepreneur in Silicon Valley. Before Director of the Master of Social Innovation at the International University of Andalusia . Professor of Master of the accessibility and Smart Cities and the MBA from the University of Jaen and different MBA of the Univerties of the World. In this moment is one more influencers people of the startups ecosystem in Europe with connection to Silicon Valley, Israel and LATAM startups ecosystem.
European Union
Prof Rudy Aernoudt, Senior Economist European Commission, EU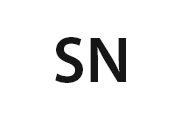 Prof.Rudy.Aernoudt@wbaforum.org
Experienced Professor Corporate Finance and European policy and outstanding International and European experience (MIT, European commission, European Council and European Social and Economic Committee); multiple Chief of Staff positions (in Europe, Belgium, Flanders and Wallonia). Experienced and skilled in Corporate Social Responsibility. Masters in Thomistic Philosophy (KUL), Economy (KUL) and European economy (college of Europe). Co-founder of EBAN, the European Business Angels Network and founder of FREE (the foundation for the research on education and entrepreneurship) and ACE (Academy of Growht enterprises). Besides, he is columnist (FD Magazine, CXO and Trends) and author of several books (25+) and papers (300+) on corporate finance, politics and economics. He published largely on Business Angels and Venture Capital in A-Journals. His handbook 'Financial Management in Practice' (Cambridge 2019) is widely used both in academic and business world.