Netherlands
Arjan Goudsblom, Programme Director Co-Creation, International Startup Ecosystem Specialist, has been appointed as Senator at the Grand Assembly of the World Business Angels Investment Forum. Senator Goudsblom will represent Netherlands in the Global Startup Committee of the Grand Assembly.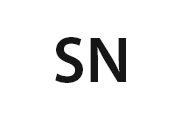 Arjan.Goudsblom@wbaforum.org
Name: Arjan Goudsblom
Country: The Netherlands Current
Role: Programme Director Co-Creation at Amsterdam Science Park
Education: Masters Degree in Economics and Business Administration, Vrije Universiteit Amsterdam Arjan Goudsblom is a passionate advocate for science-based innovation and entrepreneurship as powerful concepts to ignite social and economic transformation and secure a sustainable future.
After being a corporate 'intrapreneur' at companies like Holland Casino in The Netherlands and IAG in Sydney he decided it was time to work with 'real' entrepreneurs, hence he took up the role of Head of Global Growth and Mentoring at Cicada Innovations. During his tenure this Sydney based incubator was voted 'Best incubator in the world' by INBIA for the second time in 5 years. Back in his home country of The Netherlands Arjan is now pursuing his ambitious agenda to connect scientific knowledge to business and social challenges on behalf of the University of Amsterdam and Amsterdam Science Park. As programme director Co-Creation his aim is to accelerate the application of new technologies into workable solutions that have impact. In addition he assists start-up agencies, governments and universities in building thriving entrepreneurial ecosystems worldwide, most recently in Bahrain and Belarus on behalf of ACE Incubator. In Albania he assists local universities in developing their entrepreneurial education capability in order to inspire the next generation of entrepreneurs. Arjan is a WBAF International Partner for the Netherlands.
Netherlands
Carine de Meyere, Investor & Senior Strategy Advisor, Future Planet Capital, has been appointed as Senator at the Grand Assembly of the World Business Angels Investment Forum. Senator Meyere will represent Netherlands in the Global Woman Leaders Committee of the Grand Assembly.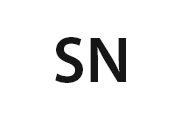 Carine.Meyere@wbaforum.org
Having been educated at an all women's college (Wells College, Aurora New York) where upon graduation it was a realistic assumption that at least one of our graduating class would one day become the POTUS (President of the United States), I realized upon returning to the 'real co-ed' world of Education at Harvard University and subsequently in the business world that women were actually far from the equal opportunity to execute their natural leadership skills power and their influence. Thus I gradually professionally moved into the space of supporting women wherever I could!! Business as usual is dead! In order for the world to be able to move forward we need to think in the power of creating global uncommon collaboration, sustainable partnerships and allowing an equal amount of women in all Leadership positions around the globe. Because business has become the ultimate driver of social and environmental impact; charitable efforts and philanthropy which often used to be executed by women - are no longer reserved for nights and weekends but are these days incorporated into a 9-to-5 strategy through a new way of finance called impact Investing - many women have moved into that space! Because it is investing with a heart! As a global visionary humanitarian, impact investor and knowledge broker I have opened up a broader discussion about how business can (and should be) used to make the world sustainable, more just, verdant and peaceful. I therefore globally bring (female) impact investors and (female) Innovative impact entrepreneurs together through which I aim to add sustainable value to the world. I see myself as a true global citizen with a mission. I was a member of the Clinton Foundation for 12 years - I am the Dutch ambassador for the UN's Women Entrepreneurship Day (WED) November 19th and I am the global knowledge broker for the Hub Culture Pavilion and the Female Quotient during the WEF in Davos. I connect my international high level network to the clients whose missions I believe in. Specialties: Global Impact Investing, cause driven fundraising, new business development, connecting impact investors to social entrepreneurs, strategic thinking, communication, innovation. My motto is! Change starts with oneself. Be The Change You Wish to See In The World.
Netherlands
Rob Van der Stel, Managing Partner of the Circle NRG, Netherlands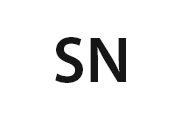 Rob.Van der Stel@wbaforum.org
Experienced Business Management and Growth Strategy professional with an extensive background in Strategic Business Development and Technology Commercialization in innovation and technology driven organizations.
Founder of VEROCY; a strategic foresight and development gateway for international investments, (new) business and value management and resources in dynamic, complex, politically challenging countries and regions in the Middle East and North Africa.
Founder and director of Circle NRG; Circle NRG creates, delivers and captures the value of decentralized energy resources for the supply of affordable, clean and safe power, water, heating and cooling. We acquire finance, participate and execute technology scale-up, commercial application development, strategic market development, manufacturing and industrialization of circular energy systems. Doughnut Economics is our compass and we embrace initiatives that support social economic development and help us ensure that we do not overshoot our pressure on Earth's life-supporting systems, on which we fundamentally depend.
Founder and director of LICHEN; Advisory network that connects technology, people and believes and provide strategic market development support with the aim to provide solutions for the main global challenges. We help technology-driven organizations to DECIPHER the code of sustainable symbiotic relationships and CAPTURE the maximum value of technological concepts.
CEO of TrendActors; a community of industry and subject matter experts that wants to Share their passion, expertise and knowledge to help you Learn and Act on digital innovation trends and how Artificial Intelligence, Automation, Robotics, Blockchain, Digital & Services Marketing will impact industries, customers, organizations and employees.
I believe in the "Evolution of Cooperation"! I like to decipher the code of sustainable symbiotic relationships and support technological and operational business concepts that grow through cooperation and smart consumption, giving resources time to restore and reproduce. Survival of the Smartest!
I apply scenario-based thinking and methodologies to master complexity, reduce uncertainty and develop new opportunities in complex ecosystems and support the creation and diversification of organizations, countries and regions.
My drive to help businesses innovate and cooperate is supported by sound and proven business knowledge and experience. I graduated from Vlerick Business School with a specialization in Innovation & Entrepreneurship and hold a BSc in Chemical Engineering as a basis. In addition, I have completed several business management, marketing, finance and economics courses to further support my development.
With a 20+ years track-record of professional experience in business management and marketing of complex technical product portfolio's I master the skills for success. I worked for a research and technology development organization TNO as the Sr. Manager New Business & Ventures of TNO Energy. Before I've led the Insulcon Group as Commercial Director and served as Business Manager/Producer at Atos Origin ICT & Medialab and the predecessor of SaaS and Cloud-technology; Citrix & Microsoft server-based computing solutions.
In 2018 I received the Royal Award of Knight in the Order of Oranje Nassau due to my work as Chairman and Master Fundraiser for the Dutch Rett Syndrome Foundation. An organization that raises funds, sponsors and directs basic research and lead development for pharmaceutical interventions and treatments for Rett Syndrome.
Netherlands
Martha Mghendi-Fisher, Netherlands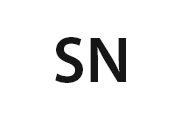 Martha.Mghendi-Fisher@wbaforum.org
Martha Mghendi-Fisher- Founder & Executive Board Chair, EWPN
Martha is a fintech & payments thought leader, a social entrepreneur, diversity & inclusion advocate, child protection advocate and a philanthropist.
As an immigrant from Kenya, Martha has worked her way to become a respectable, trustworthy and thought leader. She is a highly sought-after and inspirational speaker, with a talent to connect to her audience from different demographics, industries and backgrounds by being her authentic self.
A naturally born leader and community leader, she is involved in many initiatives that are committed to championing and supporting women, marginalised communities and children.
This can be seen in her work through organisations that she has founded, including: Founder & Chair to the Executive Board at European Women Payments Network (EWPN); Founder of African Women in Fintech & Payments (AWFP); Founder of Dali Spaces, Femtreat and InvestFem.
A passionate philanthropist, she founded, and continues to fund, Beyond Innocence Foundation (BIF), a charity organisation to provide a rescue centre & safe house for sexually abused minors aged 0-16 in Taita, Kenya.
She sits on various Boards as Trustee, Advisor & Non-Executive Director, including, Sote Hub; CodeOp, Women Economic Imperative (WEI),PaceUp Advice, to name just a few.
Previously, she worked as Global Card Scheme Compliance & Operations Director for Payvision and Client Advising Manager for TSYS. She holds years of experience in cards, payments, merchant acquiring, issuing, NGOs and social entrepreneurship.
Martha has been listed on Innovate Finance's Women In Fintech Powerlist 2016, 2017,2018, and 2019; and 100 Power Women in Fintech List in 2019 by Lattice 80.