Ukraine
Dmytro Khorishko, Chief Executive Officer Ukrainian Aerospace Cluster & Impact Angel Investor, Ukraine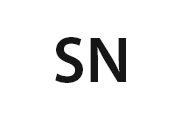 Dmytro.Khorishko@wbaforum.org
Dmytro Khorishko is a serial entrepreneur and an impact Angel investor as well as co-founder and CEO of Ukrainian Aerospace Cluster that is active in creating the best conditions for the development of aerospace in Ukraine by consulting and the organization of worldwide supply-chain operations. He is dedicated to facilitating the deep tech innovation ecosystem regionally and countrywide. As a Chief Innovation Officer of the Dnipro Development Agency regional investment promotion and PPP office, he has been playing a leading role in the process of gathering local stakeholders to design a new Dnipro city strategy 2030 with innovations and Global GOALs as a priority.
As a Founding partner of KSP Strategies, he has been advising to Parlament committee promoting and facilitating legislation for industry and innovations development.
UKRAINE
Sergiy Bulavin, Chief Executive Officer AgroGeneration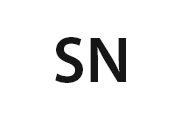 The main highlights:

- Experienced top-manager, MBA, PhD in Commerce and Administration, Certified Lean Six Sigma Green Belt (CLSSGB), Lean Six Sigma Black Belt (LSSBB, exams passed), Certificate in Corporate Governance (Certification program "Board Direction").

- Varied wide successful business experience and impeccable reputation.

- Leadership style that cultivates partnership, teamwork, ability to work collaboratively within a multidisciplinary groups and multinational teams, ongoing lifelong learning, aspiring to development and responsibility taking across the company with setting vision and focusing on strategic goals and most effective ways to achieve them to produce the best possible business results.

- Balance a drive for growth with sustainability, social responsibility, interests of different groups of stakeholders and emphasis on intensive value creation for shareholders and on generating the highest possible return on investments.

- Visionary and strategic business leadership with goal-setting, strategic planning and problem-solving mastery.

- Strong communication skills and ability to make consensus.

I have strong expertise and experience in:

- Emerging Markets

- Strategy Development & Planning

- Value Creation

- Corporate Finance

- Private Equity

- Mergers & Acquisitions

- Post-Merger Integration

- Change Management

- Business Restructuring

- Business Development

- Performance Improvement

- Production Excellence.

Affiliations and memberships:

- Ukrainian Corporate Governance Academy Community, 2019 – Present: Member.

- CEO Club Ukraine, 2018 – Present: Member.

- International M&A Partners Network, 2005-2007: Member.

- M&A Central and East Europe Network, 2004-2005: Member.

- PFTS Stock Exchange, PFTS Association, 1997-2003: Member of the Board, Member of Arbitrage and Disciplinary Committee, Member of the Arbitral Tribunal of PFTS.
UKRAINE
Partner at CFC Big Ideas, Co-founder of Ukraine Crisis Media Center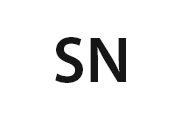 Vasyl Myroshnychenko is Partner at CFC Big Ideas, a Kyiv-based strategic communications firm. He has over 15 years of experience advising clients on corporate communications, public affairs and special situations. His clients include Google, Uber, PrivatBank, Embassy of Japan, CNN International, Horizon Capital and many others. Vasyl is a co-founder of Ukraine Crisis Media Center, a media NGO set up in early March of 2014 aimed at amplifying Ukraine's voice internationally. It has been funded by international donors including the governments of the USA, Germany, Finland, Sweden, the Netherlands, NATO and private donors. Since 2008 he co-founded three start-ups in different sectors. One in the ticket reselling, another one in film industry and one in jewelry. He invested himself, raised seed capital and created teams. Neither of the companies survived. Recently, he invested in a 3D printing start-up. As a head of the LSE Alumni Association in Ukraine, Vasyl co-founded Professional Government Association in 2014, which he led as a President in 2015-2016. PGA is an umbrella organization for the Western University alumni in Ukraine, who were united to help advance the economic reforms. Vasyl was involved in youth politics when he was a student. In 2000, he co-founded the European Youth Parliament-Ukraine, a youth NGO, a chapter of the EYP in Ukraine. As a President of the organization in 2002-2004, he promoted Ukraine's EU integration among the Ukrainian youth. He was a Chevening Scholar and obtained MSc in Politics of the World Economy from the London School of Economics and Political Science (2006, UK). He also holds MA and BA degrees in international relations from Institute of International Relations, Kyiv National Shevchenko University (2002, 2003). He is a graduate of the Global Village for Future Leaders of Business and Industry program at Iacocca Institute, Lehigh University (2002, USA) and Swedish Institute Management Program (Sweden, 2009). He completed an intensive two-week course on public affairs and advocacy at the Center of Congressional and Presidential Studies of the American University in Washington, DC in 2014. Vasyl is a Marshall Memorial Fellow'18, a prestigious leadership program of the German Marshall Fund of the United States.
Ukraine
Inna Meteleva, Deputy Chairman of the Board Ukrainian Association of FinTech and Innovation Companies, Deputy Minister - Ministry of Economic Development, Trade and Agriculture of Ukraine (2019-2020)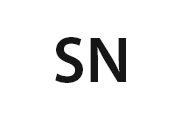 Deputy Chairman of the Board Ukrainian Association of FinTech and Innovation companies. Former Deputy Minister of development of economy, trade and agriculture (2019). Expertise in the field of business development, finance, investment, innovation, state policy and GR on top positions in ukrainian and international companies, governmental institutions. Development numbers of projects in agrifood, infrastructure, renewable energy, IT industries. Was affiliated as country representatives in Trade and Investment policy comission ICC Headquarter (2015-2017), member of the Board European Association Donau Soy (2016-2018). TOP 10 rating of influencing women in agribusiness in Ukraine 2020.