Norway
Fredrik Harestad, Norway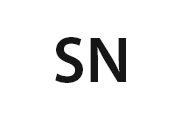 Fredrik.Harestad@wbaforum.org
Fredrik started his career in the oil and gas business. He held international management roles in Operations, Sales and Engineering. He started his entrepreneurial journey in 2009 when he joined a startup and hence co-ventured a second Energy technology startup, which both have been exited since.
Fredrik´s passion for technology, innovation and entrepreneurship led him to start angel investing in technology startups through his investment firm. He has since then taken several venture capital investment courses, through both 500 Startups, TechStars and onsite in Stanford University in Silicon Valley. He has built an extensive international investment network and is also the co-lead for 500 Startups Europe investor network.
Fredrik is taking an active role in the local startup ecosystem and has assisted and launched several programs and network groups with the aim to improve and grow the ecosystem.
He just embarked on his new journey and is launching a new tech company where the mission is very aligned with the mission of WBAF. The vision is to democratize entrepreneurship and wealth creation. He believes that wealth is created through equity, and that technology, innovation and startups are the source for new jobs and prosperity. Therefore, he is working on an exciting platform which will both; limit barriers for creating and scaling new startups, plus enable financial inclusion through incentive-based contribution. This is made possible through blockchain and smart securities functionality. Hence a smart security exchange for startups are in the mold. Forums like WBAF are important to see visions like these come through.