UNITED STATES
Candice Corby, Executive Mentor - US Department of State Global Women's Mentoring Partnership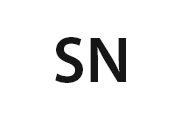 Chief Executive Officer Cobra Legal Solutions

President, Eastern USA - India Business Council

Women's Indian Chamber of Commerce and Industry

Candice Hunter Corby is the Chief Executive Officer of Cobra Legal Solutions and the President, Eastern USA – India Business Council of the Women's India Chamber of Commerce and Industry. Having over 20 years of experience in the C-suite, Candice was the youngest ever Chief Financial Officer of a Scripps Howard newspaper at age 26. Her experience includes CFO, COO and CEO positions at some of the world's largest law firms and brands including, Baker & McKenzie, Mayer Brown, Godwin Gruber and Niemen Marcus. Under Candice's leadership, Cobra has received numerous awards including: The Association of Certified eDiscovery Specialists (ACEDS) "Service Provider of the Year", The Oil & Gas Awards "Best International Document Review Provider" and Top 2 World-Wide Back Office and BPO firm for Legal Outsourcing. Candice was recently recognized by numerous international organizations for her leadership including: "Top CEO of 2019" finalist by the Austin Business Journal, "Business Leader of the Year" finalist by the Greater Austin Chamber of Commerce, "Women of the Decade in Law and Leadership 2019 Award" recipient and "Women of Excellence 2019 Award" recipient from the Women's Economic Forum and a finalist for "Business Leader of the Year 2018" by Women in IT Awards – USA and was named the "2017 Distinguished Alumnus" of University of Arkansas - Little Rock. Aside from leading her team at Cobra, Candice is deeply motivated to be a great global citizen, focusing on social responsibility around the world, including being a prior board member of the Andy Roddick Foundation and Zach Theatre, running marathons with Team Livestrong, providing bottled water to the homeless with I Am Waters Foundation, and supporting Rising Star Outreach in India. Candice actively promotes and supports women to be strong leaders in the workforce. In 2014, Candice was the Member Spotlight for Ellevate Global Women's Professional Network and a contributor/panelist for "Championing Women in the Workforce at McCombs Executive MBA program at the University of Texas. Candice resides in Austin, Texas with her husband Ken Corby.