JORDAN
Raed AlZaghal, General Manager McDonald's Jordan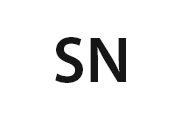 A highly successful, dynamic and dedicated Senior Executive with more than 23 years of both operation and executive management experience across the Quick Service Restaurants, efficient business planner & experienced channels developer, with extended P&L responsibilities exposure. Highly customer focused with a passion for the delivery of outstanding strategic solutions. Creative, and results-driven, sets and exceeds expectations with the ability to work consultative with colleagues. Resourceful and committed , with a solid background in developing and managing QSR businesses in various areas. Displays integrity and vision, enjoys a high level of autonomy and responsibility. A results oriented transformation agent, and a high energy professional with a keen eye for details. A firm believer in the " if there is a will there is a way " principle. Passionate about innovation, and experienced in working in a matrix environment. Thrive on fast pace environments and always keen to grow through new professional challenges.

Honors and awards :

• Regular speaker at Radio stations, TV and Satellite channels about McDonalds Jordan business and activities. (Live and recorded).

• Golden Arch Award 2013/2014, Orlando 2014.

• Injaz award, Amman 2011.

• MMEDC outstanding achievements 2010

• MMEDC outstanding achievement 2009

• Golden hat award , BSM , Cairo 1998.