Germany
Jan Wendenburg, Germany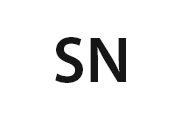 Jan.Wendenburg@wbaforum.org
Senior executive with long-term influential leadership at IBM, VentureCapital, AuthentiDate, Exceet, XCOM / FINTECH Group and others. Strong in business strategy, transform, IT excellence, IT Security, innovation and building up successful businesses. Experienced working background in Europe, U.S. and Asia, launching new operations and delivering agility, cost reductions and competitive advantage to global leading corporations.
I am currently serving as CEO at certgate, a leading agile innovator for mobile security solutions. certgate provides patented, leading edge and high class mobile security technology, products and solutions for any mobile user. certgate's world class security prevents you from enterprise data loss, unauthorized access and dedicated individual hacking attacks.
On a voluntary basis, I am helping StartUps and other young, ambitious companies to accelerate their growth, increasing compliance and to deliver faster performance and results.
Specialties: Business transformation, Digitisation, Information Technology, Proven Patent Track Record, P&L, Operations, Transformation, Growth, Turnaround Improvement, Corporate Governance, Shareholder Relationships, Technology Design & Implementation, Social Media, Business Process Outsourcing, Banking, IT Security, FinTech, Strategic Planning and Execution.