Bahrain
Wassim Jarkas, Senior Director Of Network stc Bahrain, Bahrain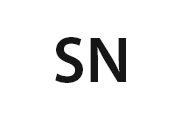 Wassim.Jarkas@wbaforum.org
I am a dynamic, seasoned and self-accomplished ICT/Telecom Professional, with a successful career spanning over 22 years with reputed organizations in the Telecom sector.
Currently I am associated with STC Bahrain, the leading mobile operator in Bahrain, spearheading functions in the capacity of Senior Network Director.
Having attended specialized management and leadership programs in London Business school, Columbia Business School and INSEAD, I have immensely sharpened my management skills.
I had the privilege to work with Vendors and Operators in many countries on the globe (Europe, Africa, Middle East, Far East), therefore developed the ability to effectively work in diverse and multicultural environments. As a result, I have helped organizations achieve technical breakthroughs thus reaching global and regional leadership positions.
Moreover, I have implemented and operated 5G Networks, LTE Advanced and 4G, which led me to acquire solid experience in those technologies.
Through innovation, I managed to drive numerous technological firsts, such as the "World's first Hybrid Cloud Core", attaining global recognition.
By implementing new and smart CAPEX investments, I have helped organizations attain better financial position with substantial savings. Leveraging digital transformation with AI and machine learning technologies, we could achieve better agility and higher efficiency leading to a much improved OPEX.
As an MIT certified Blockchain application expert, I am helping in creating awareness on the potential of Blockchain disruptions in the financial industry and other industries, particularly within the youth sector and under privileged world, giving them alternate recourse to financial and investment vehicles.
Outside work, I am a photography hobbyist and I like to spend time taking photos of nature.