Macedonia
H.E. Prof Gjorge Ivanov, Macedonia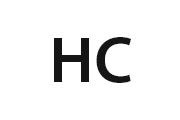 H.E.Prof.Gjorge.Ivanov@wbaforum.org
Prof. Dr. Gjorge Ivanov was born on May 2, 1960, in Valandovo, where he completed primary and secondary education. He studied at the "Ss. Cyril and Methodius" University in Skopje, where he graduated, got a master's degree and a doctorate.
During his studies, he became politically active in the liberal and reformist-oriented youth organizations. From 1988 to 1995 he was an editor of the Third Program of the Macedonian National Radio.
From 1995 to 2009 he was an assistant and then full professor at the political studies department at the Faculty of Law "Iustinianus Primus" in Skopje. His lectures covered political theories, political philosophy, and legal informatics. He promoted new teaching methods, helping to open the Macedonian academic community to the Western universities, bringing contemporary literature and connecting Macedonian faculties with the world-class databases in the early stages of Internet development.
In 1999 he was appointed as a Visiting Professor of the South-East Europe Program at the University of Athens, Greece. He was active in the TEMPUS program of the European Union for Macedonia, introducing curriculum reforms and master's programs in English. As a professor, he has resided and lectured at several foreign universities and participated in several international projects. He was Head of Political Studies and Vice Dean of the Faculty of Law "Iustinianus Primus" in Skopje. He was also the President of the Board for Accreditation of Higher Education of the Republic of Macedonia.
Professor Ivanov is a leading expert in the field of civil society and among the very first to introduce systematic research of this area in the Macedonian academic society. He was a consultant to prominent think-tanks and research centers. Generations of leaders have passed his training in political management. Professor Ivanov is one of the co-founders of the Macedonian political science journal - "Political Thought". He is also a founder of the first political science association in independent Macedonia. Ivanov is also one of the founders of the Institute for Democracy, Solidarity and Civil Society, a renowned Macedonian think-tank which has helped shape the political landscape in Macedonia and served as a guide to many young talents in the politics. Although never a party member, Professor Gjorge Ivanov was active in designing the reform policy of the political party VMRO-DPMNE, the party that supported his presidential nomination at the 2009 elections.
During his first term as President, he achieved a record diplomatic agenda with more 200 bilateral meetings with heads of state, more than 150 meetings with Prime Ministers, Speakers of Parliaments and Foreign Ministers. Over 100 official, working and informal visits and participations at international events. During his first term, he had more than 430 meetings with foreign statesmen, high representatives of international organizations and religious leaders. He hosted over 40 official and working visits of heads of state to the Republic of Macedonia. In his Cabinet, he welcomed thousands of citizens of various ethnic and religious groups, professional organizations, non-governmental organizations. He was a patron of numerous domestic and international cultural, scientific and sporting events. He has decorated numerous individuals and institutions in the country and abroad, of which five former and current heads of state. He established the Best Young Scientist award.
He became recognizable by the School for Young Leaders where ten generations with over 400 young people from Macedonia and abroad gained new knowledge, experiences and skills. With his engagement, he attracted over 100 most renowned university professors, statesmen and experts as lecturers at the School. For this project, the World Business Angels Investment Forum in 2018 presented him the Grand Award for the Best World Leader Investing in a New Generation.
Professor Gjorge Ivanov has been repeatedly invited as a lecturer at renowned universities in Europe, Asia and America. He is an Honorary Professor and Honorary Doctor of Science at 9 universities and academies. In March 2012, in Salzburg, he was inaugurated into the Protector of the European Academy of Sciences and Arts. In December 2013, he became a member of the World Academy of Sciences and Arts.
At the Presidential elections held in April 2014, he was re-elected President of the Republic of Macedonia.
He has won many orders, medals and international awards.
Ivanov is married to Maja and they have a son Ivan.
Awarded the title of Protector by the European Academy of Sciences and Arts (2012), Member of the World Academy of Sciences and Arts since 2013
Composer, Professor of Law and Ethics, Awarded by the European Broadcasting Union for his "Samba da Camera" (1985), the Porin Award for the same composition (1999), the Porin Award for his "Tisuću lotosa" (2000)
Deputy Prime Minister and Science & Technology Minister (2006-2008), First President of the National Science and Technology Development Agency (NSTDA) of Thailand (1992-1998)
Deputy Prime Minister (1987-1991), Minister of Parliamentary Affairs (1991-1992), Minister of Education (1992-1995) Chairman of the Board of Administration of the Portuguese Parliament & Chairman of Wealth Parliamentary Committee (2011-2015)
Minister of Finance and Transfers since June 2020, Minister of Education, Science, Technology and Innovation 2018-2020), Minister of Trade and Industry (2014 – 2017)
Minister of Business Development since 2017, Chairman of the World Business Angels Investment Forum Ghana Country Office since 2019, Ghana