Slovenia
Dejan Barbutovski , Slovenia.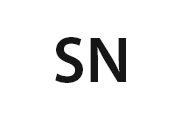 Dejan.Barbutovski@wbaforum.org
Financial executive with a wide knowledge of business/corporate finance, asset - based lending industry, internationalization, banking and restructuring. Hočevar d.o.o. is a privately owned company, most of turnover is an export to EU markets. Hočevar Group members are producers and wholesalers of skins and skin splits, leather for shoe production, automotive industry and mostly involved in food industry (casings, additives, spices, proteins and others). Hočevar Group has companies also in Germany, Croatia and Serbia with more than 30 mio EUR of total turnover. International experiences in providing financial solutions to large, export-oriented clients in different industries, such as metal production, automotive, pharma, home appliances, FMCG, as well as to SME. Before that I worked for 15 years in international factoring industry. I was a MD of A.B.S. Factoring d.o.o., member of largest privately owned (bank - independent) factoring group in EU, before that Head of Sales in S- Factoring d.d. and I started working in financial industry back in 2005 and was for several years actively involved in successful expansion of Group PRVI FAKTOR in markets of South - East Europe. Biggest advantages are high performed sales results, analytical skills, leadership attitude, based on well-developed communication skills, strong networking in different business sectors and financial industry in many countries, mostly in CEE and SEE, wide knowledge of foreign languages (negotiation level) and high multicultural awareness. Personal objective is to further develop different industries internationally also within WBAF global programmes. I am a goal orientated person – learned this attitude during work in professional sports and now successfully using it daily within SME international business, previously within very competitive financial industry. .