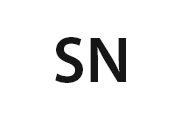 Katrin.Redmann@wbaforum.org
1986 bank clerk Dresdner Bank AG
1990 economist
2020 executive Leadership MBA Mannheim Business School
Global Lead Innovation Portfolio SAP NextGen
experienced lecturer , Train the Trainer of professors and students , accelerators
Design thinking, Business model innovation, science Fiction Thinking Coach
Author
co-founder
match maker
Sustainability and innovation advisory board member
Global Network builder for innovation and sustainability
co-organizer and host www.EUSES20.eu
Mentor and enabler for global female empowerment and female entrepreneurs

Germany
Jan Wendenburg, Germany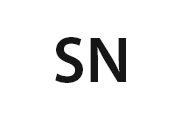 Jan.Wendenburg@wbaforum.org
Senior executive with long-term influential leadership at IBM, VentureCapital, AuthentiDate, Exceet, XCOM / FINTECH Group and others. Strong in business strategy, transform, IT excellence, IT Security, innovation and building up successful businesses. Experienced working background in Europe, U.S. and Asia, launching new operations and delivering agility, cost reductions and competitive advantage to global leading corporations.
I am currently serving as CEO at certgate, a leading agile innovator for mobile security solutions. certgate provides patented, leading edge and high class mobile security technology, products and solutions for any mobile user. certgate's world class security prevents you from enterprise data loss, unauthorized access and dedicated individual hacking attacks.
On a voluntary basis, I am helping StartUps and other young, ambitious companies to accelerate their growth, increasing compliance and to deliver faster performance and results.
Specialties: Business transformation, Digitisation, Information Technology, Proven Patent Track Record, P&L, Operations, Transformation, Growth, Turnaround Improvement, Corporate Governance, Shareholder Relationships, Technology Design & Implementation, Social Media, Business Process Outsourcing, Banking, IT Security, FinTech, Strategic Planning and Execution.
Germany
Sven Müller-Holberg, Germany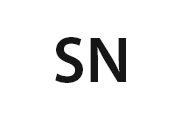 Sven.Müller-Holberg@wbaforum.org
Globally experienced leader, investor and advisor. I have studied and/or worked in 10 different countries around the globe: experiences in academic and enterprise work: blue chip companies in Germany and US, Co-founder of a tech startup as well as global CFO of the leading Drupal agency.

GERMANY
Founder and CEO allymatch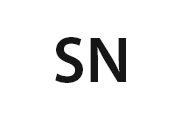 contact@allymatch.com
Işınay Kemmler is the CEO & Founder of the deep-tech startup Allymatch GmbH, founded in Mainz in 2019, specializing in cloud-based software solutions (SaaS) that automate the time-consuming and research-intensive business processes with AI technologies and help decision-makers from innovative companies to drive innovation forward more quickly: e.g. from the search for technology partners, to more intelligent patent research and analysis, to automated and interactive information retrieval about customers, competitors and technology trends.
Işınay has more than 20 years experience within the ICT industry, mainly in Senior International Marketing and Business Development positions. She is also the Founder & CEO of Global Success Club, an exclusive community of like-minded, high level executives and decision makers, with the mission of promoting international business relationships while, at the same time, encouraging mutual assistance and cooperation among international and innovative companies worldwide.
She holds Bachelors in International Relations (Istanbul) and Masters in Politics & Economics (Germany). She is passionate about innovation, entrepreneurship and connecting people and businesses.
Işınay served as the representative of the State Hesse at the bga, German Federal Agency For female Entrepreneurship from 2005 to 2008 (Bundesgründerinnenagentur). She is the Alumni of the Internatinal Visitors Leadership Program (IVLP) of the State Department of the USA on Women & Entrepreneurship. She is passionate about innovation, entrepreneurship and connecting people and businesses. In September 2019 Işınay started B2B Tech Founders Meetups to boost the startup ecosystem and build a supportive network for the like-.minded ambitious tech founders.