Russian Federation
Dmitry Demidenko, Co-founder of Skif Ventures & Co-founder of European Alliance for Technology Development, Russian Federation.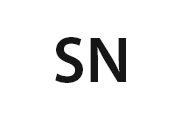 Dmitry.Demidenko@wbaforum.org
Born in 1979 in Brest, Belarus. In 2001 graduated with honors from Brest State University (diploma in jurisprudence). In 2004 completed the postgraduate research in the field of the civil and arbitration procedure in the Academy of Management under the President of the Republic of Belarus, also with honors.
Started practicing law career in 2002 as an in-house lawyer in a bank. Moved to Moscow at the end of 2003, continuing to work in financial institutions.
At the beginning of 2006 founded my own legal practice, focused on advice to French businesses in Russia and the CIS.
Relatively quickly, the company gained a large client base and a weight in the French-Russian business community. Since 2013, have been elected to the Administrative Council of the Franco-Russian Chamber of Commerce and Industry, becoming the first representative of Russia in the board of this institution. Since 2015, annually re-elected as Vice-president of the Сhamber.
Starting in 2016, I became active in the field of technology transfer between France and Russia, and also have been investing in some early-stage technological projects as a business angel. Realizing his interest in venture capital investment, as well as the ability and aspiration to work with start-ups, came up with the idea of creating the early-stage VC fund, using his skills and international network formed over the years of legal practice. Fund is now on the fundraising stage (www.skif.vc).
Also recently I co-founded The European Alliance for Technology Development (www.alliance-tech.eu) - French non-profit, aiming to support the development of sustainable geo-innovation zones by bringing emerging economies to the global market.
Continue investing and mentoring startups.
Except for the native Russian language, I am fluent in English and French. .
Russia
Eva Andriyash, Co-Founder and CEO IxD Capital & Co-Founder Board Member Impact Investors Association, Russia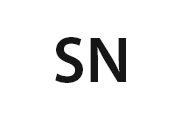 eva.Andriyashwbaforum.org
I'm Eva Andriyash and I'm Chairman of the Board and CEO at IxD Capital, Founder at POSITIVE DIALOGUE Management Company, Co-Founder, BoD at Impact Investors Association.
I have over 14 years of investment, strategic management and operations in leadership positions in major international and Russian companies in the field of oil & gas and energy and the implementation of major infrastructure projects. Currently, I'm actively involved in the effective market investment, contributing to technological modernization and innovative development of the economy as well as developed of impact investment sector to increase its positive effect globally.
POSITIVE DIALOGUE Management Company initiates and carries out projects that facilitate global transition to the 6th Wave of Innovation, strategic development of Future Cities, and shaping of the Future Society. Its mission is fostering positive international dialogue in the spirit of global partnership and solidarity. The ultimate goal is to steer the world towards dynamic growth and sustainable economic, scientific and technological development, as well as development in the spheres of society, culture and environment protection.
IxD Capital is an impact investment evangelist that effectively brings together private capital, business, and innovation to foster development of the impact sector in Russia and the CIS countries, working in close collaboration with our global partners.
IxD Capital's key mission is to create long-term value for future generations and to build a system of sustainable capitalism, in which business, innovations and capital seek to maximize the shared potential along with reaching high SDG and ESG indicators. IxD Capital effectively promotes new industrial business models and transforms existing ones, and catalyzes the increasing flow of private capital into the most promising innovations of tomorrow. IxD Capital actively interacts with the investment, financial and banking sectors, as well as with development institutions, large international organizations and transnational corporations on the topic of sustainable development and implementation of the Global 2030 Agenda.

The industries in the IxD Capital's professional focus are:
1) Consumer goods
2) Extractives & Minerals Processing
3) Financials
4) Food & Beverage
5) Health Care
6) Infrastructure
7) Renewable Resources & Alternative Energy
8) Resource Transformation
9) Services
10) Technology & Communications
11) Transportation

I am sure that the existing world problems must be solved systematically, implementing profitable and effective projects, which is only possible with the partnership of strong market players and with the consolidation of not only public but also private capital.

Thank you.