Lebanon
Ziad Alexandre Hayek,Vice-Chair of the Working Party on PPP of the United Nations Economic Commission for Europe.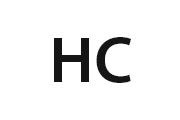 Ziad.Alexandre.Hayek@wbaforum.org
Ziad Alexandre Hayek has 38 years of experience in Public Policy, Economic Policy, International Development, Investment Banking, International Finance, Structured Finance, Project Finance, Corporate Strategy and Corporate Governance. He is the President of the World Association of PPP Units and Professionals; Vice-Chair of the Working Party on PPP of the United Nations Economic Commission for Europe; Managing Partner of Hayek Associates LLC; and ex-Secretary General of Lebanon's High Council for Privatization and PPP. In early 2019, Hayek was nominated to the Presidency of the World Bank. Hayek is member of the Board of Trustees of USEK University, the Investment Committee of YMCA World Alliance, and the governing boards of several NGOs on behalf of the Carlos Slim Foundation. Previously, Hayek was CEO of Lonbridge Associates (London), a boutique investment bank specializing in telecom technology and renewable energy; Senior Managing Director of Investment Banking at Bear Stearns (New York); Managing Director of Banque Indosuez Capital Latin America (Paris); President of Indosuez Mexico (Mexico City); Vice President of Salomon Brothers (New York); and Vice President of Citibank NA, where he occupied posts including Treasurer for West Africa, structured finance specialist for Latin America and finally Head of the Bank's International Securitization Department. Hayek was also a member of the US Council on Foreign Relations; a Senior Consultant to the Reagan Administration's Enterprise Program; and member of the board of directors of various local and multinational companies. He holds an MA in International Management from the University of Texas at Dallas and studied Business Administration at the University of Houston and at the Tecnológico de Monterrey in Mexico. Hayek is conversant with 11 languages..
Lebanon
Fadi Naffah, Program Director – Lebanese Enterprise Development (LED).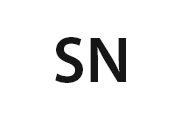 Fadi.Naffah@wbaforum.org
Fadi is Lebanon Enterprise Development Program Director at Berytech, a program funded by USAID supporting SME's to grow. Fadi has worked for more than 17 years with international experience, developing technology solutions and services for a wide variety of clients. His work has typically been at the innovation end of product development, for clients not just in Ag-Food Tech, but also in the consumer, retail, telecom, and industrial markets. He is a computer science engineer by background with an Executive MBA from ESCP Europe, PMP and a certified Business Incubation Management. Fadi works with start-ups (achieving successful license deals and exit) in Africa and the Middle East. Fadi was the Program Manager of Agrytech in Lebanon, the first Agri-Food Innovation Hub in the region funded by the Dutch government. In the Agrytech portfolio, Fadi supported more than 40 start-ups to validate in the market and scale-up. Fadi is Accredited & Qualified Global Mentor (AQGM) from the WBAF (World Business Angel Investment Forum), a Start-ups Mentor with Tony Elumelu Foundation, A Mentor with Mowgli Foundation, and an active Senator at Junior Chamber International (JCI).
Lebanon
Bassam Falah, Chief Executive Officer Innovest Me, Lebanon