Sweden
Maria Marenco, President of the Government Blockchain Association Sweden / Nordic, has been appointed as Senator at the Grand Assembly of the World Business Angels Investment Forum. Senator Marenco will represent Sweden in the Global Woman Leaders Committee of the Grand Assembly.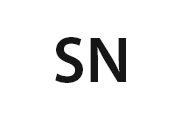 Maria.Marenco@wbaforum.org
Maria Marenco, born in Latin America, grew up in Sweden and is currently based in London. Mrs Marenco is a Blockchain Strategist, Healthcare Informatics expert, a Mental Health professional and the Founder/CEO of Mentfort Ltd. She obtained her academic education and professional training in Sweden and United Kingdom. With her multidisciplinary and international background, Maria brings extensive experience and knowledge having worked with a global not-for-profit Health IT organization in the capacity of an in-house SME on Blockchain and AI technologies, and respective Public Affairs and Communications. l She takes part in various specialist groups that explore the potentials and challenges of DLTs primary to the healthcare and wellness domain, as well as government and public services, focusing on the cultural and ethical considerations of technology adaptions. In addition to her entrepreneurial background, Maria is involved in the Government Blockchain Association as chapter President of the Sweden/Nordic region, and an international Keynote Speaker.
Sweden
Thierry De Gorter, Managing Partner at the Jet Class Group blockchain bank & UTON Bank, Sweden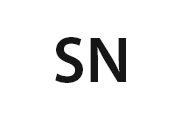 Thierry.De Gorter@wbaforum.org
Thierry De Gorter
Formerly an accountant, he has evolved through a versatile international management career including : industrial production, financial software, APPs development, WEB TV & music production, VIP services, and an "autonomous Smart Cities" project implementing breakthrough technologies.
Today, Thierry is managing partner at "Jet Class Group blockchain bank", European Manager at UTON (Blockchain and banking technologies) and Partner at DigitalBank Vault.
His commitments : Blockchain and cryptocurrencies implementation.
Thierry has been solicited to join the Advisory Board of various Blockchain platforms.
He is a keynote speaker for several Blockchain and CryptoCurrencies events worldwide.
He is a member of the "Linkedin Career Advice Hub".
His active passions : music composition, endurance motorsports and psycho-sociology.
Sweden
Christer Andersson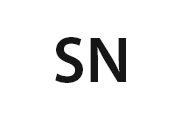 Christer.Andersson@wbaforum.org
Early stage investor (angel and LP), based in Stockholm, Sweden. I have around 20 companies in my portfolio including SpaceTech, AITech, AdTech, MusicTech and more. I have a corporate background where I have held positions ranging from R&D to Director/ CxO roles, based in Europe, Americas, China and South East Asia. I have also coached start-ups in Africa on a pro-bono basis along with supporting the startup community for jury work in a start-up / accelerator competitions in Europe and Africa.