Mexico
Israel Pons, CEO and Co-Founding Partner of Angels Nest LATAM, has been appointed as High Commissioner for Mexico. High Commissioner Pons represents Mexico in the International Academic Committee of the Grand Assembly of the World Business Angels Investment Forum.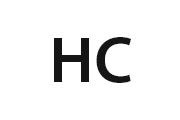 Israel.Ponz@wbaforum.org
Israel Pons is CEO and co-founding partner of Angels Nest LATAM, an angel investmen network operating in Mexico and Latin American countries. It was cited by XCALA as the most active angel network in Latin America. They also have more than 400 angels from Latin America, Canada, the US and the United Kingdom. The organization has been operating across Mexico since October 2015. Angels Nest has led the largest first angel round for the first cross-border investment in a Latin American start-up, for $1.2 million USD. They also hold the record for achieving one angel investment per month. Israel is also the President of the National Entrepreneurship Committee of the Mexican Institute of Financial Executives (IMEF). Israel pursued his academic and professional career during his 24 years in the UK, where he served 5 years as Operations Director for the largest leisure company in Europe. He became an entrepreneur and founded 4 companies in the UK, 3 of which were sold successfully. He became an angel investor and decided to move back to Mexico. Israel was named the National Lead Member for the Global Business Angel Network–Mexico (GBAN), where his duties include speaking in public events about what angel investment is all about and how it can help entrepreneurs find success in their projects. He is an active member of the Association of Mexican and German Business association (EMAAC). Israel firmly believes that angel investment is about people and values, not about money.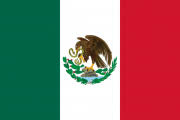 Mexico
Letcia Cabral Calvillo, Strategic Business Development Advisor for Spain and LATAM, Oxentia, has been appointed as Senator at the Grand Assembly of the World Business Angels Investment Forum. Senator Cabral Calvillo will represent Mexico in the Global Woman Leaders Committee of the Grand Assembly.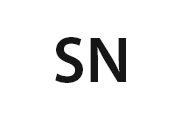 Letcia.Cabral Calvillo@wbaforum.org
Leticia Cabral has more than 20 years experience in international business strategy consulting and business development. She has worked for public and private corporations, SME's, NGOs and universities and research organizations worldwide and across several sectors of industry, including Telecommunications, Retail, Consumer Products, Aerospace/Airlines, Utilities, Healthcare, etc. Over the last 10 years, Leticia has been advising and mentoring innovation driven entrepreneurs, start ups and SMEs from Latin America, Asia, Africa and European countries, mainly Spain, on business, commercialization and funding strategies for their innovations. Leticia currently works for Oxentia Ltd, as Strategic Business Development for Spain and LATAM, advising both Spanish Corporations, Universities and Start Ups, on Technology Transfer and Commercialization Strategies, and as mentor and advisor on a program funded by the British Government, The Leaders in Innovation Fellowship Program (LIF), aim at helping innovators and entrepreneurs from Latin America, Asia and Africa to develop business propositions for their innovations, business modeling, leadership, finance, Intellectual property, marketing and pitching to investors. Leticia also participates as mentor, judge and speaker at several global innovation competitions, including The Gifted Citizens, The Pitch & Palace Latam Innovation Competition (an initiative from HRH Prince Andrew from United Kingdom), the South Summit Spain, South Summit Pacific Alliance, and the Katerva Awards. Leticia founded and managed her own retail business, The Sharif Shirt Company, in Spain, and a consulting company, Universal Sourcing Limited, in Atlanta, GA. She is a member of the board of the Chevening Alumni Alliance and the VP of the Mexican Talent Network UK, aimed at promoting and strengthening the position of Mexico and Mexican organizations. Leticia holds an MBA (Hons.) from Manchester Business School, and BBA from Instituto Tecnologico Autonomo de Mexico, where she also worked as a full time professor and consultant.
Mexico
Roberto Ramos, Founder and Chairman, Lotux Logtech Investment Fund , Mexico.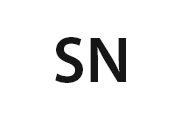 Roberto.Ramos@wbaforum.org
Born in Mexico City , 1958 . Married to Claudia Ramos father of 2 Daughters.Studied Economics at ITAM in Mexico City. Logistics apprentice in Hamburg , Germany
Top Management program at IPADE Mexico City. Fluent in Spanish, English and German.
Serial entrepreneur and investor both in traditional and start up ventures background in international trade , logistics , internationalization.
Entrepreneur experience in Asia , North America and Spain .
Founder member of the Angelhub Club , Angel Investment Network based in Monterrey , Mexico.
Founder member of the CNCPI , ( National Board of Indepent Board Profesionals ) https://www.cncpie.org/
Current Chairman of AMACARGA ( Mexican Freight Forawarders Association ) www.amacarga.mx
Founder and Chairman Lotux Logtech Investment Fund ( early stage investment in Logistics Startups) .
Mexico
Ingrid Orozco, President of the Women International Trade (OWIT) I Young Leader of the Americas Initiative at the US Department of State, Mexico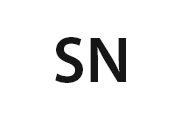 Ingrid.Orozco@wbaforum.org
Internationalist, diplomat, and expert in strategy, trade promotion, business expansion, innovation, and competitiveness,. Ingrid has had a very dynamic career, developing and implementing several projects in America, Africa, Asia, Europe and Middle East, but also as entrepreneur and businesswoman creating different ventures such as Spaxpress, Cultour (technological platform to preserve traditions in the Pacific Alliance region), and ULead International,(trade promotion and investment attraction for social impact company) in Mexico.
Member of the Women's President Organization (WPO), President to The International Organization of Women in Trade (OWIT) Mexico and Executive Director for The Academy for Women Entrepreneurs (AWE), The White House-led initiative on global women's economic empowerment designed to empower women worldwide to fulfill their economic potential.
Ingrid has worked in different countries, to governments, trade promotion organizations and chambers of commerce such as Canada, Brazil, Turkey, The United States, United Kingdom, Colombia and Chile, reaching international agreements, and building bridges of understanding between different cultures and nations, such as the creation of the Mexican-Canadian Investment Consortium, the MOU between Manitoba Hydro and The Ministry of Energy, and the design of the first event for women business leaders in the Pacific Alliance.
Ingrid is considered social innovator by United Nations and leader of opinión, she has participated as key speaker in different events organized by the World Trade Centre, the International Trade Centre, the North American Women Business Summit, and Latinomics. She has been certified by Georgetown University as Global Competitive Leader and Social Innovator by the Global School of Social Leaders in Viena.
Ingrid has been working with entrepreneurs and owners of companies throughout Latin America in terms of competitiveness, internationalization processes, diversity and social impact, always promoting, people´s engagement in the local sustainable development process of their own communities through education, action and glocal diplomacy.
In 2016 she was selected by the State Department and President´s Obama initiative (YLAI) to grow businesses, enterprises, start-ups, and civil society organizations throughout the Western Hemisphere, and nowadays is member of the board of MujerEs Innovando, the Mexico' s City government initiative to promote digitalization and immersion of Women in technology.
Mexico
Hector Shibata, Director of Investments and Portfolio at the AC Ventures Fund & Associate Professor at the EGADE Business School del Tecnológico de Monterrey, Mexico.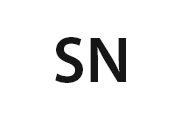 Hector.Shibata@wbaforum.org
Hector Shibata is the Director of Investments and Portfolio at AC Ventures (ACV), the corporate venture capital (CVC) fund for Arca Continental, where he is responsible for leading the investment processes in Startups and Venture Capital funds and managing the portfolio. At this current role, Hector is part of the Investment Committee and in addition Hector is an adjunct professor at the EGADE Business School at the Monterrey Institute of Technology and Higher Education (Monterrey Tech) for Entrepreneurial Finance covering topics such as business model analysis, financial forecast and analysis, valuation, capital raising throughout the company's lifecyle (seed, venture capital, mezzanine financing, private equity), term-sheets negotiation, exist (Initial Public Offerings and mergers and acquisitions) and institutional investors.
Before joining ACV, Hector Shibata worked as Managing Partner at a Fintech Fund. He previously worked in corporate and investment banking, having had stints at financial services firms Deutsche Bank, BBVA, and BNP Paribas in New York and Mexico. Prior to banking Hector worked at a premier Private Equity Fund (Promecap) where he was responsible for originating, evaluating investment opportunities, coordinating due diligence efforts and assisting in the negotiation and structuring of financial terms and monitoring for new portfolio investments.
Hector graduated from the MBA at New York University Stern and received distinction being inducted to Beta Gamma Sigma honor society, and Golden Key International Honour Society; and holds a B.S. in Industrial Engineering, magna cum laude, from the ITESM (Monterrey Tech) in Mexico.