Croatia
Renata Brkic, Founding Partner of the Feelsgood Social Impact Venture Fund, has been appointed as High Commissioner for Croatia. High Commissioner Brkic represents Croatia in the Global Impact Investors Committee of the Grand Assembly of the World Business Angels Investment Forum.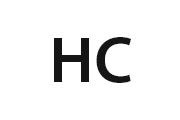 Renata.Brkic@wbaforum.org
Renata Brkci is a serial entrepreneur and impact investor as well as CEO and owner of a company that is active in licensing, consulting, and the organization of worldwide supply-chain operations for licensed products. She is deeply devoted to fostering social impact orientation in businesses that focus on science, women, education, and children. In her capacities as President of the General Assembly at ZEZ center and Head of the Social Impact Investment Hub Professor Balthazar, Renata is responsible for reviving the Professor Balthazar character as a unique, artistic, socially responsible brand. In this role, she is a TBAA award-winner for the best social impact investment in Southeast Europe. As founding partner of the Feelsgood Social Impact Venture Fund, she has been playing a leading role in the process of bringing the European Investment Fund (EIF) to the Fund as principal investor. As WBAF high commissioner and focal point for impact, she is active in promoting the European Investment Fund Social Impact Accelerator (EIF SIA) programs for social enterprises to impact investors. She is also a Qualified Angel Investor Certificate holder. She invests personally in wonderful ideas that do not necessarily have fast payback but that can change the world for the better and push the human race forward. Renata is also the mother of three.
Croatia
Gordana Nikolić, Founder of Par University College and Business Academy Rijeka, has been appointed as Senator to the Grand Assembly of the World Business Angels Investment Forum. Senator Nikolić represents Croatia in the Global Woman Leaders Committee of the Grand Assembly.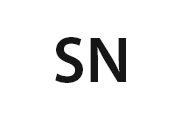 Gordana.Nikolić@wbaforum.org
Gordana Nikolić, PhD, is a founder of Business Academy Rijeka, which has promoted lifelong learning since 2007 via various projects. This has resulted in the formation of an institution of higher education, PAR University College, in August 2011, the only private university college in the North Adriatic region accredited by the Ministry of Science, Education and Sports in Croatia. Currently, Gordana is the Dean of PAR University College. She also established the PAR Institute for Lifelong Learning, the Center for Innovation and Entrepreneurship, and the Entrepreneurship VET Center and other companies. Gordana is a member of the European Network of Female Entrepreneurship Ambassadors and Entrepreneurship Croatia, and she was participated in the Support Systems for Women Entrepreneurs of South-East Europe programme. In 2014, she was elected a WED Ambassador as a part of the Global Entrepreneurship Week (GEW). For her work she has received a several awards, the most important of which is Women Entrepreneur of the Year in Croatia in 2014. In 2015 she was the recipient of an award for outstanding international achievements in promoting science and education and the entrepreneurship of women. In 2016, she won the special award for extraordinary contributions in the field of higher education and entrepreneurship and theestablishment and launch of the first private higher education institution. She is still the only woman in Croatia who owns a higher education institution. Apart from management, Ms Nikolić also leads a successful science career. She is an author and co-author of several books and more than 40 scientific and professional papers and has been working on a number of programmes and projects. She was a guest professor at the Iacocca Institute of Lehigh University at the Global Village Program for future leaders of business and industry and, since 2012, she has been president of the Program and Organizational Committee of the PAR International Leadership Conference (PILC). She is also a member of many professional and scientific associations and summer schools. Gordana Nikolić has been included in the book 100 Croatian Leaders, where she reflected on important events that she considered to have been crucial for her success. Each institution founded by Gordana aims to prepare start-ups and other clients to pursue their business careers and to enable to embark on successful careers in the business world. In 2016, she was a part of the European Entrepreneurship Colloquium in Boston, co-chaired by the Harvard Business School and the Massachusetts Institute of Technology, joining over 50 participants from 25 countries to focus on ways to teach about scaling firms, not just starting them. In 2017, Gordana led the Digital Partnership Centre, a 'DIGIPARC' project that was selected by the European Commission from among 137 applications and became a new digital innovation hub as a part of Smart Factories in the new EU Member States project.