Spain
Miguel Martin, Founder and Co-investor at Immerxing Hub, has been appointed as High Commissioner for Spain. High Commissioner Martin represents Spain in the Global Startup Committee of the Grand Assembly of the World Business Angels Investment Forum.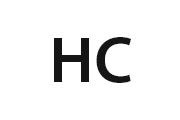 Miguel Martin is a qualified lawyer, international eMBA and angel investor. He has 15 years' living and working experience across Europe, LATAM, CEE and MENA, focusing on international business development and investment for MNCs such as Carrefour and Mecalux, and start-ups in Spain and Poland, not to mention his own projects. He is the founder and co-investor at Immerxing Hub, an innovative tech and talent accelerator offering a one-stop specialised space with a VR/360/AR academy, demolab, co-working space, and an investment program to boost the immersive talent and start- ups ecosystem. Immerxing Hub already has two hubs in Spain and is now expanding to the UK, Mexico, and Morocco. In collaboration with WBAF, Miguel Martin is leading the establishment of the first cross-border, vertical business angels network. Miguel is specialised in immersive tech, project management, and early-stage investment, whilst also being an active speaker and an investor in major VR/360/AR tech events such as the Asia VR/AR Fair, World VR/ AR, Telefonica VR Hackaton, and SpainVRStartups. In addition to his keen interest in immersive tech, Miguel's expertise, networking, and investment interests focus on EdTech, PropTech, and TravelTech. Miguel is a proactive member of the Spanish start-up and business angel community, and regularly features as an investor, mentor, and judge in start-up events such as Telefonica AOF and Bolt Accelerators, MWC/4YFN Investor Network, South Summit, and various business angel industry events.
Spain
Fran Guillen, Angel Investor at the Andalusian Business Angels Association (AABAN) and Professor of innovation at the University of Seville, Spain.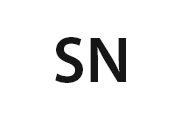 Fran Guillen is a computer engineer and has 15 years of experience launching and developing projects of digital economy and real economy. Recently, Fran has published his first book called Paso de Gigante, a fable about entrepreneurship that has created great expectation published by ANAYA (3rd editorial group in Spain). Fran has won the biggest hackathon in history called #EUvsVirus, organized by the European Commission, as well he is a winner of the startup competition of the World Business Angel Forum (WBAB) 2020 Istanbul. As a serial entrepreneur he has founded several companies throughout his life and currently, Fran is the Director of Impulsame.es, a business accelerator program in Spain. Fran is the author of the podcast AcelerandoEmpresas.com and also an advisor/investor in several startups like Opositores.net, BrioAgro, Incrementa, TusTutores, MenteEnPlenitud, or PlusVitech. Fran is also the author of the podcast AcelerandoEmpresas.com, Senator for Spain of the World Business Angel Forum (WBAF), member of the Andalusian Business Angels Association (AABAN), and also participates as a guest expert in the Master of Computer Engineering of University of Seville about innovation and investment.
Spain
Yolanda Díaz Villarrubia, Co-Founder of the WA4STEAM, Spain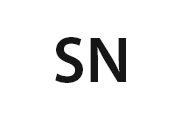 Yolanda .Díaz Villarrubia@wbaforum.org
She has a degree in Psychology and Marketing and holds a Master in Employment Law from IE Law School and Master in Gender and Leadership from Aliter Business School. Course in HR from University College Dublin (Ireland) and Women Angel for Entrepreneur from IESE. She is certificated as ACC Executive Coach by International Coach Federation.
Spain
Taryn Andersen She is CEO and co-founder of Impulse4women, an international nonprofit association operating both online and offline.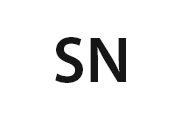 Taryn.Andersen@wbaforum.org
Taryn Andersen She is CEO and co-founder of Impulse4women, an international nonprofit association operating both online and offline. Our goal is to connect Female tech entrepreneurs and Social Impact projects with investors, corporates, public – private organizations. We support at every stage of development providing the required tools and skills to increase the probability of funding, based on sector, business model, maturity, economics needs.
She is the Investor Relations Director of Telegraph Hill Venture Capital. They are investing in Cybersec, FinTech, Education Tech, Digital Tech, PropTech, Transportation, and early stages.
Since February 2019th she is part of the Jury Member @EIC H2020 SME Innovation Funding Instrument at the European Commission.
Previously, a professional background in Private Banking for 13 years.
She mentored DataQuarks, big data startup 2014th and Galigú, virtual reality startup through Startupbootcamp.
Through Everis Foundation she mentored Girls in STEAM.
Judge at Tenerife InTech, UNWTO, Sonar + D, Menorca Millenials, IoT Week, IBM, CaixaBank…
Taryn Andersen has a PLD graduation from IESE Business School.
Spain
Rebeca Fernández, Spain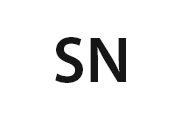 Rebeca.Fernández@wbaforum.org
Rebeca is on a mission to spread high tech blockchain solutions that close the Gender Gap by 2030. She is innovative by offering tools to measure & solving the injustice gender bias. Injustice causes deep inefficient and unsustainable inefficient working environments.
She is the Co-founder of Human Capital Blockchain, which is an organisation that is helping to solve the gender gap by using Blockchain technology and CEO and founder of Golden Human Capital.
Rebeca is also an internationally recognized subject matter expert in HR Digital Process Transformation & Analytics. Rebeca is an international speaker, a published author, and frequently gives media interviews, is quoted, & associate professor in MBA HR at the University of Cantabria, HR World Automation Summit, Vodafone, Spar Supermarket. Rebeca is also board member of the Blockchain Language Knowledge Foundation.
Rebeca is also heavily involved in Blockchain projects that are related to HR and solving gender inequality. She is also the creator of "CLOSING THE PAY GENDER GAP CHALLENGE" that is intended to close the pay gender gap by 2030 by using Blockchain Technology.