Nigeria
Hauwa Yabani, Chief Executive Officer of Abuja Technology Village FZ Co., has been appointed High Commissioner for Nigeria. High Commissioner Yabani represents Nigeria in the Global Innovation and Technology Leaders Committee of the Grand Assembly of the World Business Angels Investment Forum.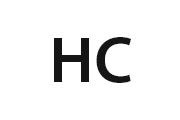 Hauwa.Yabani@wbaforum.org
Hauwa Yabani is currently the Chief Executive Officer of Abuja Technology Village FZ Co., the Master Developer of a Science and Technology Park (STP) and Special Economic Zone development in Nigeria's capital city. The STP programs portfolio comprises masterplan management, large-scale infrastructure and real estate development, innovation management and human capital mobilization and development. Hauwa has provided technical advisory and support services to senior government officials in the areas of policy formulation, program design, project implementation management and entrepreneurship development, all under the auspices of development agencies including the UN Development Programme. Hauwa is a director and member of several boards, including the International Association of Science Parks and Areas of Innovation, where she served as the immediate past Treasurer. Previous board engagements include the Abuja Enterprise Agency. Hauwa a Nigeria Leadership Initiative-Yale Fellow, an honour conferred after a Yale-administered seminar on values-based leadership. She is a trustee of initiatives on outsourcing development, free zones management, an angel network and a women-focused investment platform. Hauwa founded a non- governmental initiative for revival and sustainable development that currently focuses on youth empowerment. She is an alumnus of the University of Reading, University of Warwick and the London School of Economics and Political Science, United Kingdom with degrees in Accounting
Nigeria
Yemi Keri, Co-Founder of Rising Tide Africa, has been appointed as Senator at the Grand Assembly of the World Business Angels Investment Forum. Senator Keri will represent Nigeria in the Global Woman Leaders Committee of the Grand Assembly.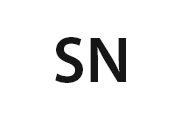 Yemi.Keri@wbaforum.org
Yemi Keri is one of the foremost Women in Technology in Nigeria. She is the Chief Executive Officer of Heckerbella Limited, a Technology Business Transformation company, and also a Partner at Holmen Consulting, an Information Technology Consulting firm. Yemi Keri has over 22 years' experience in Information and Communications Technology sector at top management levels in both the public and private sectors. She was the Director and Regional Manager, West Africa for SAP Africa and was the pioneer Managing Director and Chief Executive Officer of the Edo State Directorate of Information Communications & Technology Agency. Yemi Keri is the co-founder of Rising Tide Africa, a women's movement initiated with a vision to increase women's participation in angel investing as an asset class and promote education, cross-border investing and investor-mentoring across Africa.
She is also a Director of the Lagos Angel Network and serves as a mentor to various digitally and technology-enabled start-ups. She is also an Expert in Residence (EIR) at the Enterprise Development Centre (EDC) of the Pan- Atlantic University, Lagos. A multidisciplinary graduate of Accounting (University of Maiduguri), and Masters in Information Technology Project Management from the American InterContinental University, Illinois, Strategic Decision Making for Management from the London School of Economics and Political Science, London, and an alumnus of the Lagos Business School/IESE Business School, Barcelona and China European International Business School. Yemi holds membership of several professional bodies including IOD, ICAN, CIBN, CITN and the Nigerian Computer Society (NCS). She also holds various certifications in Risk and Project management and received the Centenary Award for the Most Outstanding Public-Sector CIO in Nigeria in 2014.
Nigeria
Folashade Ambrose Medebem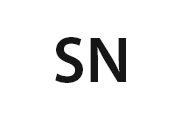 Having enjoyed a leadership position as Country Director of a Pan-African telecom group, Alink Telecom, in Niger, Ghana, and Cote d'Ivoire from 2006 to 2013, Etienne Kouadio is now playing a leading role in the ICT sector as Chief Operating Officer at VITIB SA, the first technology park in Western Africa. VITIB SA is a government and private joint venture company in charge of promoting and managing the ICT and biotechnology free trade zone of Côte d'Ivoire. His role consists of attracting investors, analysing business plans, and supporting business incubation and development. With a background in international marketing, Etienne worked for Unilever as a Regional Brand Manager. He is currently leading the national and international promotion strategy of the Technology Park of Côte d'Ivoire. Etienne has been ranked by IT newsAfrica as among the top 10 telecom leaders in Africa. He is also the President and the Founder of Ivoiro Suisse, an NGO that is active in education and the empowerment of women and youth for social justice.
Nigeria
Freeman Osonuga, Nigeria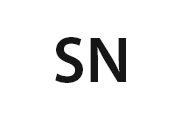 Freeman.Osonuga@wbaforum.org
Dr. Freeman Osonuga is a Multi-award-winning Nigerian Real Estate Entrepreneur and global leader who effortlessly dons many caps and has made easy meal of successfully being a Medical Doctor, Real Estate Broker, Humanitarian, International Public Speaker and a successful entrepreneur all in his stride!
Prior to Dr. Freeman's foray into real estate, he was at the frontline in the fight against the Ebola Virus Disease outbreak in West Africa in his capacity as a medical doctor. He volunteered for the Africa Union Support to the Ebola Outbreak in West Africa (ASEOWA) where he worked on a six-month medical humanitarian mission to Sierra Leone. Dr. Freeman is a joint recipient of the 2014 TIME Magazine Person of the year alongside other Ebola workers. He is also a recipient of Meritorious Service Award from President Bai Ernest Koroma of Sierra Leone.
In his characteristic bold fashion, Dr. Freeman did the near impossible – he made a career switch in the year 2016 from medicine to real estate, setting out to build what has become Nigeria's first and biggest independent real estate network marketing platform, also termed by industry professionals as 'the largest network of billion dollar property sellers in Africa'– The Adloyalty Business Network!
In April 2017 Dr. Freeman was featured in Vanity Fair magazine pictured alongside Kofi Annan and Sir Bob Geldof in a documentary of the One Young World Ambassadors' global impacts.
Dr. Freeman has spoken at many international events such as Global Property Brokers Conference, One Young World Summit, WIRED, TED X, US Consulate, and many more. He was also a finalist for the Kruger Cowne Rising Star Space Programme organized by London-based talent agency, Kruger Cowne in partnership with One Young World and Xcor Space Expeditions.
His numerous awards and recognitions include 2013 - One Young World Ambassador, 2013 - Top Ten Outstanding Young Persons in Nigeria, Associate Fellow of the Royal Commonwealth Society UK, 2014 - TIME Magazine's Person of the Year; 2015 - WIRED Innovation Fellow, 2015 - Meritorious Service Award (Sierra Leone); 2015 - Finalist, Kruger Cowne Rising Star Space Programme, 2017 Top 100 most influential Young Nigerians, 2020 – Nigeria's Top 10 Real Estate Disruptors among others.
Dr. Freeman's desire to advance humanity drives him to actively and consistently engage in humanitarian activities, as he considers them a major part of his life purpose.
Dr. Freeman's insatiable appetite for knowledge has led him through the ivory tower of academia, both local and international. He is an alumnus of Olabisi Onabanjo University, London Academy of Business Administration, Daystar Leadership Academy, Metropolitan School of Business & Management UK and International Business and Management Institute, Germany.
Dr Freeman is an accomplished author of two (2) best-selling titles; Print Money with Zero Capital and The Business Game. He is Married to Damilola Osonuga and they both reside in Lagos with their Daughter Hillary.

Also See: Wikipedia Link https://en.wikipedia.org/wiki/Freeman_Osonuga


Nigeria
Adeidunnu Uba, Nigeria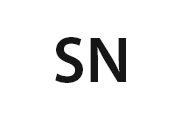 Adeidunnu.Uba@wbaforum.org
CURRENT ROLE:
Executive Consultant -SimplyUn4gettable
Partner -Prolyseis Advisory Services

PREVIOUS ROLES
Manager, Human Resources - Addax Petroleum Nigeria
Country Human Resources Manager - Vetco Gray Nigeria (GE Oil & Gas)
Head, Human Capital - Reltel Wireless (Zoom Mobile)
Early-career experiences - Legal Practice, Administration & Finance

PROFESSIONAL BACKGROUND:
Adeidunnu's 21 year career was birthed in private legal practice, grounded in early cross-functional experience in the high-pressure Nigerian Oil & Gas industry and benefited from cross-over experience in one of Africa's fastest growing telecoms markets.
While handling the People Development portfolio at Addax Petroleum, Ade was responsible for: Learning & Development, Performance & Competency Management and Organizational Development
As HR Business Partner, she was responsible for providing a diverse range of HR-related services to drive effective people management within the business groups she supported. Ade's HRBP team supported business groups which comprised about 50% of total staffing numbers.
She was also responsible for coordinating HR Business Planning activities and deeply involved in ongoing management of the company's complex industrial relations landscape.

CURRENT INTERESTS & PROJECTS:
Adeidunnu has in the last few years developed a very keen interest in gamification, , game-based learning, the future of work and how we can help the current and future workforce function effectively in the "new normal".
She has led and/or participated in the design and/or deployment of several interesting projects both within the corporate world and in the education sector.
Her professional services firm, SimplyUn4gettable is the West Africa partner for AcceliumEDU, an innovative game-based learning methodology with 4m+ users in 33 countries. SimplyUn4gettable also partners with OutsideinHR to certify Game-Based Learning Facilitators and accredit Game-Based Skills Assessors at the Accelium Growth Centre.
Prolyseis Advisory - where she is a Partner & Co-founder - provides outsourced HR Business Partnering & Consulting services to businesses across various sectors. Prolyseis Advisory's HR Business Partnering model is highly effective and helps client organsiations harness the power of people to enable superior business performance.
Adeidunnu has led or supported people-related projects for various entities including SEPLAT Nigeria PLC, Lagos Business School, NLNG, UAC Foods, FBNQuest, NDIC, Smile360 and others.

EDUCATION, CERTIFICATION & MEMBERSHIPS:
Called to the Nigerian Bar in 1999, Ade holds a Master's degree in HR Management & Development from the University of Manchester and is an Association for Talent Development (ATD) Credentialed Master Instructional Designer.
Adeidunnu also holds a UK-CIM accredited Diploma (in Event Management for Marketing Communications) from The Event Academy, London.
A passionate life-long learner, Ade is an alumnus of the African Women's Entrepreneurship Cooperative (AWEC), a project of the Centre for Global Enterprise. She is also a member of the Society for Human Resource Management (SHRM).

NIGERIA
Lanre Messan, Chief Executive Officer FirstFounders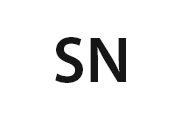 DLM is a multiple award winning idea strategist, global leader, entrepreneur and investor with key interest in entrepreneurship and technology (Tech-Startups, Fintech and Sharing economy), highly skilled in idea development, brand strategy, disruptive strategy, fund raising and startup development. DLM as the chief executive officer and founder of FirstFounders Inc. is committed to raising disruptors to create wealth and jobs through entrepreneurship and through this has developed over 250 thriving business ideas for clients in Nigeria and other countries of the world and has raised over $10million investment for small businesses. His works have been recognized by the World Economic Forum, Global Shapers Community, World Bank, Taking IT Global, African Business Leadership Forum, and European Research Council. He has spoken in over 100 conferences on key economic and social topics, major amongst them are the Grow Africa Investment Forum, World Economic Forum on Africa, SHAPE Africa, Rise Networks Enterprise Summits, Junior Chamber International Enterprise Summit etc Some of DLM's key recognitions are; 2006 - One of 100 Best Authors of the World Bank International Essay Competition, 2007 - One of 101 ABLF Young African Leader, 2008 - LEAP Africa/Nokia Youth Leadership Award.He is currently an International Partner (Nigeria) for World Business Angels Investment Forum WBAF and the president of the LEAP Africa Alumni Network and board member of LEAP Africa, a premier leadership center in Africa. He is a Harvard Business School credential holder, Nexford University, JCI University and Pan Atlantic University alumni where he studied Disruptive Strategy, Marketing Strategy, Business Presentation and Digital Marketing respectively.
https://www.linkedin.com/in/lanremessan
NIGERIA
Obidike Uzu, Managing Director, Global Process & Pipeline Services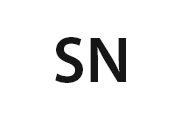 NIGERIA
Promise Nwaubani, Account Planning & Client Service Management Imaginarium Marketing Communications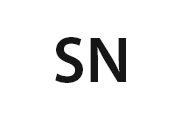 Promise is a seasoned professional in the development and execution of marketing communication strategies for corporates & SMEs. I have extensive knowledge in telling brand stories from a culture & tone of voice perspective, trendsetting, project management as well as deep insight into the African landscape. Having a strong pulse on the digital and social landscape means that I can play a significant role in researching, tracking, monitoring and analyzing a brand's reputation both online & offline. I am passionate about Africa, business growth, sustainable policies and good governance.
NIGERIA