NAMIBIA
Deborah Walliser, Chief Executive Officer Got Produce?® Global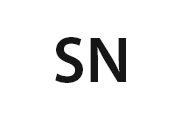 Ms. Walliser is the founder and CEO of Got Produce Global and chairwomen of the board. She is an global visionary who has a background anchored in controlled environments and food security. As an early pioneer, Deborah designed and built some of Arizona's first commercial floating lettuce systems to withstand extreme temperatures and has since pioneered change in water policy and food production in Africa.
Countries and communities make decisions everyday that affect their social and economic well being. Her company provide the tools and technology for food security, and opportunities for trade and economic growth through our patented hydroponic systems and Global produce sales network.
She believes that global change begins with food secure communities and that in many areas, fresh food is imported because of the inability for that economy to produce all its needs year round. That affects trade relations, jobs, and access to food. It also means there is a money flowing out of the economy for fresh food. Her aim is to reverse this trend by allowing food to be produced locally, keeping jobs and dollars there.
Deborah holds a Bachelor's Degree in Botany from North Carolina State University where she studied hydroponic systems used by Kennedy space Center and developed the first 'smart' greenhouse called B.E.T.S.I. She holds a Master's Degrees in Education and a dual Masters in Leadership and Project Administration from Northern Arizona University. She holds three patents for controlled agriculture technology.