Liberia
Stephanie Salamartu Duncan, Liberia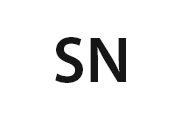 Stephanie.Salamartu.Duncan@wbaforum.org
CEO/Quarterback of The Marketing Team Africa
Founding Member of Women on Boards Network Liberia (WOBNL)
Secretary General of Liberia Chamber of Commerce
2020 Acumen Fellow

From a young age Duncan has not been afraid to challenge the status quo, push boundaries and to speak out. At the age of 15, she began her career at the University Association of University Women (AAUW), where worked directly with AAUW's Executive Director, during the height of the Clarence Thomas U.S. Supreme Court nomination hearing. The hearing would later launch a modern-day public awareness on sexual harassment in the United States. She described this time in her life as exciting because it was at the height of the sexual harassment debate; the first time there was an open discussion on this topic.
"AAUW played an important role in sensitizing the public on sexual harassment of women in the workplace. I worked with women from all walks of life, who played an instrumental role in the national debate on sexual harassment policies. They inspired me to not only be better, but to also speak up on issues that effect my community. This was when I realized, I needed to be a custodian of women's rights".

Duncan was born in Monrovia, Liberia and spent her formative years there before moving to the USA for her education. As a child she recalls instances where her protective instincts led her to standing up against bullies in the classroom who delighted in making fun of others. Duncan is described as someone who wasn't big in size, but had a mouth that would make up for her size. During her first year in school in the US, she would get teased about her "accent" and being an "African". Duncan recalled standing up for one of her friends who were also from West Africa.

"I remembered as we walked into the school's cafeteria, one of my American classmates kept taunting my friend and I about Africans "riding wild animals". We weren't offended at being called African. We were offended at the ignorance of how Africa's identity was being dictated by people who simply did not understand or want to understand Africa's many layers – the people and the culture. He made it seem as if "all" Africans spent their days running around on, and chasing lions and tigers. I told him the first time I saw a wild animal was in the US (at a zoo). Perhaps he could better explain to us what its like to ride wild animals. He went silent."

After moving to Liberia in 2010, Duncan served as Special Projects Director to the Mayor of the City of Paynesville, the largest city in Liberia. She was responsible for mediating on behalf of the Mayor's Office with community members and government officials, ensuring an effective flow of communication and creating a networking system with local businesses and international organizations. While at the City of Paynesville, Duncan conceptualized and successfully implemented community projects such as the Paynesville Beautification Project, 100 Resilient Cities Project Proposal (a grant which was awarded for the first time in Liberia's history), Operation Stop Ebola (with UNICEF), and the local Paynesville City Health Fair. However, her regular meetings with the local business associations such as the local market association, the largest organizations in Liberia, with membership consisting of over 80% women, helped her better understand the hidden power of Liberia's private sector of Liberia (women in leadership and business). The market association consisted of both formal and informal sellers. The goal of the organization is growth - move an informal seller to formal status.

"Living in Liberia has given me the opportunity to travel extensively throughout West Africa and other parts of Africa. I found the honest portrayal of the challenges and the opportunities ahead to be very exciting. I was particularly struck by the desire to reach the right balance between a vital economy and preserving and enjoying the quality of life Africa has to offer."

As the Secretary General of the Liberia Chamber of Commerce, Liberia's largest and oldest business organization, Duncan has been able to pursue her two passions, private sector development, at the same time as working for women's advancement in business and leadership. She established several projects focus on Micro, Small, & Medium Enterprises (MSMEs) and promoting women in business and leadership. With support from the Liberia Chamber of Commerce and the International Finance Corporation, Duncan established the Women on Boards Network Liberia (WOBNL), which promotes gender diversity and good governance across Liberia's public and private sectors. The vision of the WOBNL is to achieve at least one-third female participation on all of Liberia's corporate boards, rendering them highly effective in governance and strategy by 2023. Duncan believes that by infusing governance structures with irreplaceable female talent will exponentially accelerate growth and enhance corporate governance across the Liberian economy.

Duncan's life goal is to push for women to be granted equal and full voice in leadership, helping women take their rightful place at the decision making table in the world. She believes women in leadership and business is key to developing private sector growth in Liberia and Africa. Duncan believes in leading by example, and founded The Marketing Team Africa (TMT Africa), a business management and Marketing consulting firm working with Micro, Small, and Medium Enterprises (MSMEs). TMT Africa works with MSMEs business owners with less than 100 employees, helping to strengthen and grow their business through marketing and public relations. TMT Africa has complementary network within the ECOWAS Region (West Africa) and the United States of America (USA). Her vision is to help build sustainable economic prosperity for MSMEs, helping them grow from one stage to the next.

Duncan was recently accepted into the 2020 Acumen Fellowship Program, an intensive leadership development program cultivating a pipeline of tomorrow's social changemakers.