Zimbabwe
Patrick Muzondo, Business Development Executive Financial Markets Indaba, Zimbabwe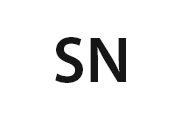 Patrick.Muzondo@wbaforum.org
Patrick Muzondo has an MBA from the Gordon Institute of Business Sciences(GIBS) Johannesburg.
He is a passionate business developer with experience across a broad range of economic sectors, and countries. He is currently the Business Development Executive for Financial Markets Indaba www.indabaafrica.com which is a series of investment conferences convened under Indaba Africa an Emergent Research network of interactive conferences that seeks to profile the investment potential of Africa. Emergent Research is a unit of Emergent Capital Management www.ecminvest.com, an investment advisory firm registered in South Africa and with SEC Zimbabwe. Emergent Capital provides capital raising, advisory services, and research services for international funds, institutional investors and private investors investing in Africa.
Zimbabwe
Ethan Moyo, Zimbabwe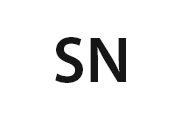 Ethan.Moyo@wbaforum.org
Mr Ethan Moyo is a global serial entrepreneur with interests in Zimbabwe, South Africa, Dubai and the United States. He sits on the Board at Four Energy (Pvt) Ltd, as a Non Executive Director. He is also an executive board member at a Dubai and London based company (Marhaba Group of Companies) with operations in the UAE and Europe.He is the past Chief Technology Officer at Zueth Petroleum, and as the current CEO of Zueth Petroleum, He deals with very highly level strategic decisions about Policy and Strategy and those that direct the companies growth , he sets the tone, vision and culture of the company and is charged with maximizing the value of the entity, which includes maximizing the share price, market share, revenue and other elements.
He is rooted and built upon his strong belief that Zimbabwe needs big ideas to solve the big deficits and this innovative approach encourages blue sky thinking , where no ideas are considered too good to be true. He has also managed to work in the real estate industry in South Africa.
He has a communicating role that involves speaking to the press and the rest of the outside world, as well as to the company's management and employment. He advises the board of directors, motivates employees, and drives change within the company.
He is currently working with and being advised by a group of high accredited petro-chemical engineers from South Africa with more than 40 years of experience in the African Oil and Gas Industry.
Zimbabwe
Bradwell Mhonderwa, Executive Director at Ethics Institute, Zimbabwe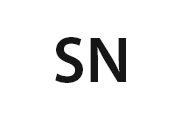 Bradwell.Mhonderwa@wbaforum.org
I have 20+ years of professional experience as an Administrator and HR practitioner, having worked for a number of organisations in Zimbabwe including the Reserve Bank of Zimbabwe. I'm Founder and Executive Director of Ethics Institute Zimbabwe. I've for the past 6 years set on the Adjudication Panel of the Institute of Chartered Secretaries and Administrators (ICSAZ), Excellence in Corporate Governance Awards for Zimbabwe Stock Exchange listed firms and state enterprises, I'm a member of the Human Resource Research & Planning Committee of the National Manpower Advisory Council, and I've participated in the development of the National Code on Corporate Governance. Under the Global Ethics Forum, I've participated in the development of benchmark, sector-based ethics codes with partners from around the world including UK, Switzerland, France, China, SA, and India. I've published more than 165 articles on ethics, governance and corruption, and have assisted firms in developing practical ethics solutions. I hold a BAdmin Degree in Industrial Psychology and Development Studies (UNISA) which has influenced my passionate focus on ethics as a corporate governance and management discipline. I'm on dissertation stage of an MBA.