Cote D'Ivoire
Etienne Kouadio Doh, General Manager, Francophone West Africa, MainOne, has been appointed as High Commissioner for Cote D'Ivoire. High Commissioner Kouadio Doh represents Cote D'Ivoire in the Global Innovation and Technology Leaders Committee of the Grand Assembly of the World Business Angels Investment Forum.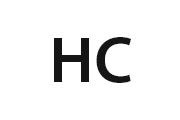 Etienne.Kouadio.doh@wbaforum.org
Having enjoyed a leadership position as Country Director of a Pan-African telecom group, Alink Telecom, in Niger, Ghana, and Cote d'Ivoire from 2006 to 2013, Etienne Kouadio is now playing a leading role in the ICT sector as Chief Operating Officer at VITIB SA, the first technology park in Western Africa. VITIB SA is a government and private joint venture company in charge of promoting and managing the ICT and biotechnology free trade zone of Côte d'Ivoire. His role consists of attracting investors, analysing business plans, and supporting business incubation and development. With a background in international marketing, Etienne worked for Unilever as a Regional Brand Manager. He is currently leading the national and international promotion strategy of the Technology Park of Côte d'Ivoire. Etienne has been ranked by IT newsAfrica as among the top 10 telecom leaders in Africa. He is also the President and the Founder of Ivoiro Suisse, an NGO that is active in education and the empowerment of women and youth for social justice.
Cote D'Ivoire
Philippe Pango, CEO of the Ivory Coast Free Trade Zone of ICT and Biotechnology (VITIB SA), Côte D'Ivoire.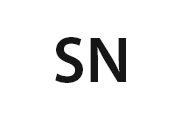 Philippe.Pango@wbaforum.org
Philippe A. PANGO, Ph.D
Since July 2012, Philippe holds the position of CEO of Village of Information Technology and Biotechnology (VITIB SA), company in charge of promoting and managing the first free zone of Cote d'Ivoire (a.k.a Mahatma Gandhi Technology Park). As such, Mr Pango's main mission is to attract investors in the ICT, Biotechnology and Real Estate sectors, touting the fiscal incentives of the free zone of Grand-Bassam (Côte d'Ivoire).
He is known for the unprecedented restructuring of the VITIB project, successfully improving corporate results from a loss of 789 million FCFA in 2012, to a profit of 368 million FCFA in 2013. Under his leadership, the free zone of Grand-Bassam was able to secure all funding sources (BOAD, BIDC, Exim Bank of India), hence the huge construction site of 180Ha currently underway.
Philippe Pango is an engineer and entrepreneur with impressive achievements. The entrepreneurial approach of Philippe Pango has led to the creation of several high-tech companies, and the successful introduction of many products and services in Canada and the United States, including digital hearing aids, wireless Bluetooth headphones, and ground penetrating radars.
Since 2017, Philippe holds the position of Chairman of Fondation Jeunesse Numérique, an organization which incubates startups and young entrepreneurs in the ICT field, while providing eligible projects with UDS 1 Million every year.
From 2011 to 2012, he was a member of the Board of Directors of the Burlington Performing Arts Centre, a project co-funded by the Canadian federal government, in which he led the revenue committee, raising $11 million from the general public.
From 2006 to 2012, Philippe has held the positions of Chief technology Officer at Vitasound (Ontario Canada), and Senior IC design engineer at Gennum Corporation.
Doctor Philippe Pango holds a PhD in Telecommunications from the National Institute of Scientific Research (INRS Telecommunications, Montreal), a Master of Science from the University of Québec at Trois-Rivières, and a Master of Science and Technology from the University of Abidjan Cocody. He also participated in various workshops on the principles of good governance for members of Boards of Directors (De Groote School of Business, McMaster University, Canada).
Married with two children, author, writer and musician amateur, he published his first novel in 2013, "TERMINAL - the strange journey of a citizen of the world", and later "O gods" in 2016, both published by Éditions Les Classiques Ivoriens.
Artist musician, Philippe Pango plays several instruments: 5-string bass guitar, guitars (electric and acoustic), and keyboards. Finally, he claims to be unbeatable table tennis.